Emil, the 33-year-old regent of Trenggalek, is running for a deputy governor post in East Java after making his way up the ranks off the beaten path of Jakarta.
The Malaysian polls aren't the only electoral "game" in Southeast Asia. On June 27, Indonesians will be electing governors, regents and mayors in 171 locations. Indeed, three of the most-watched gubernatorial contests – West Java, Central Java and East Java – involve more voters than the hotly anticipated Malaysian elections.
Many observers see these contests as a key indicator of President Joko Widodo's ("Jokowi's") chances in the 2019 presidential race.
Moreover, the battle for East Java – a province with a population of over 39 million and 31 million voters – is witnessing the emergence of one of the Association of Southeast Asian Nations' (Asean's) youngest and brightest politicians, the 33-year-old deputy gubernatorial candidate Emil Dardak, the regent of Trenggalek.
Often seen in the company of former President Susilo Bambang Yudhoyono's son, Agus Harimurti Yudhoyono, Emil is nine years younger than a previous regional "shooting star", Malaysia's 42-year-old Youth and Sports Minister, Khairy Jamaluddin.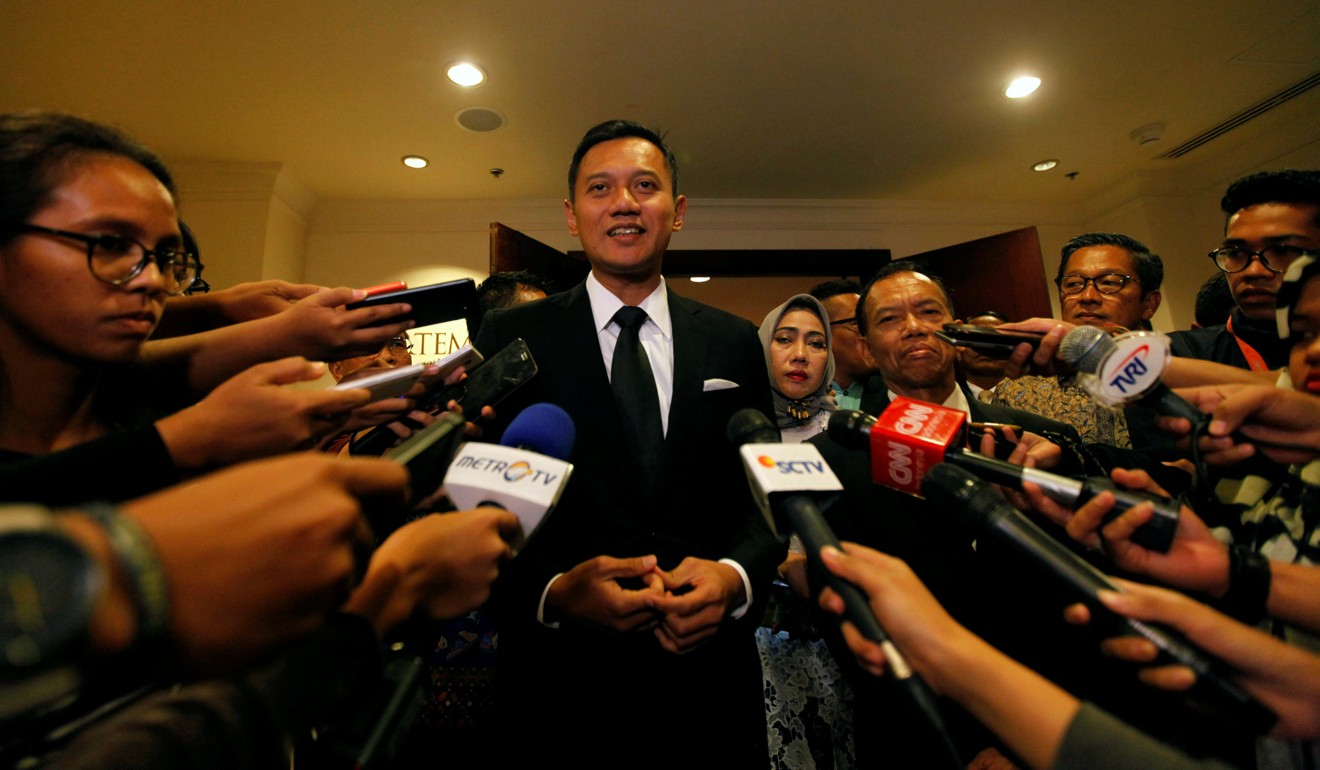 Emil has a casual, contemporary vibe. Shirt untucked, with sleeves rolled up, he greets everyone with a firm handshake and a boyish smile. His voice is similarly warm. After all, before entering politics, he was a singer, belting out hits such as Sesaat Kau Hadir (The Moment You Appear).
Emil is confident, articulate and fast on his feet. He has a policy wonk's preference for terms like "fungibility" and "long-run aggregate supply curve".
"I'm being very technocratic in my answers because, you know, I'm not yet a politician", he comments wryly.
Emil certainly has the credentials for it. Having obtained his first degree at the University of New South Wales, he was reportedly Japan's youngest doctoral graduate at the age of 22. Stints with the World Bank and Infrastructure Guarantee Fund followed.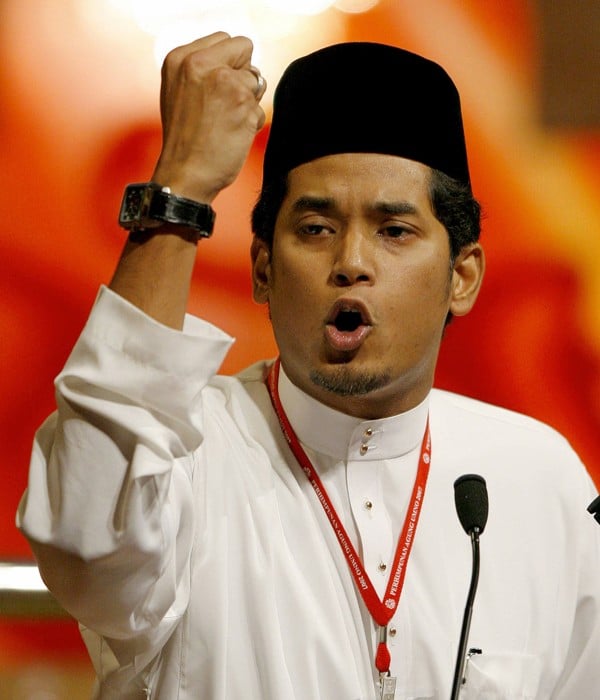 Trenggalek is a relatively impoverished district. At 21.6 million Indonesia rupiah (HK$12,325), its gross domestic product per capita is less than half the national average and 12.9 per cent of its population is classified as poor. It doesn't help that it is awkwardly located in the far south of East Java, in an area that's plagued with water shortages, dry soil and weak infrastructure.
Despite these challenges, he has performed admirably as regent, putting his expertise to work to diversify the economy of the mainly agrarian region.
He's promoted tourism with the #ilovetrenggalek campaign, focusing on local culture and the beauty of the coast.
He's also been using all his charm to court investments into Java's "southern corridor", which has been somewhat neglected. Most major projects are focused in the North, such as the Trans-Java tollway. At the same time, Emil is an ardent advocate for small, community-based enterprises.
These efforts seem to be paying off, as realised investments in the region surged by 12.1 per cent in 2017. In the same year, the administration received an award recognising its work with local businesses.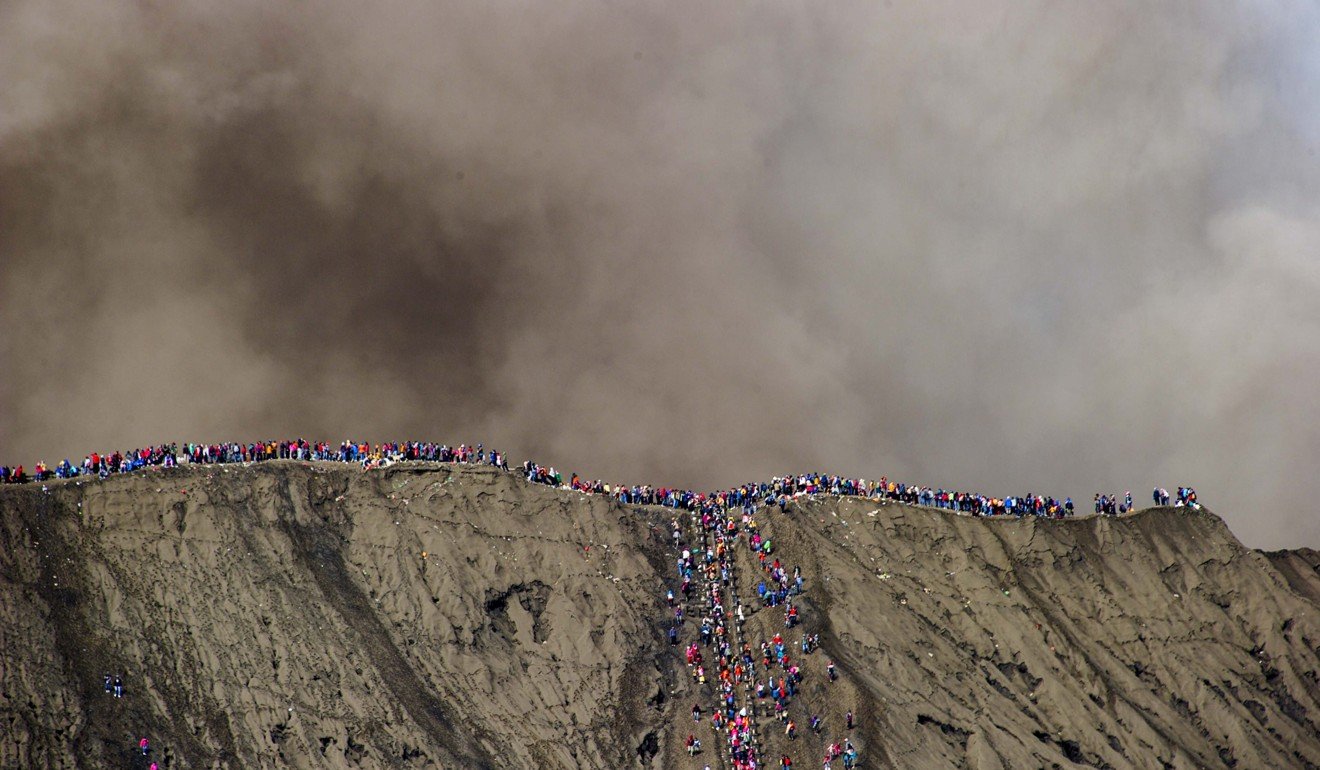 "Government needs to be affirmative when it comes to helping the marginalised. I believe that if we extract all the five principles of the Pancasila (Indonesia' state ideology) into one, it's called gotong royong – it essentially means that all of us, regardless of personal preference, must join hands to help each other without accounting profit or loss."
When quizzed on his political ambitions, the man downplays it all.
"I don't have any desire to be a deputy governor. The push for my nomination came from local religious leaders. I really have no road map or grand design."
Still, he has an expansive vision for East Java.
"I have a dream that East Java can one day be like California; the home of a knowledge-based economy in areas such as medicine and digital business. I want this place to be an economic driver of the Asia-Pacific."
But his focus is on more than just economics: "East Java should be a fortress of diversity in Indonesia while remaining rooted in Islam. The pesantren (Islamic schools) have a role to play in shaping a model for a just society, not only in Indonesia but all over the world."
Still, there's always politics to consider (and overcome) before he can realise his dreams for the province.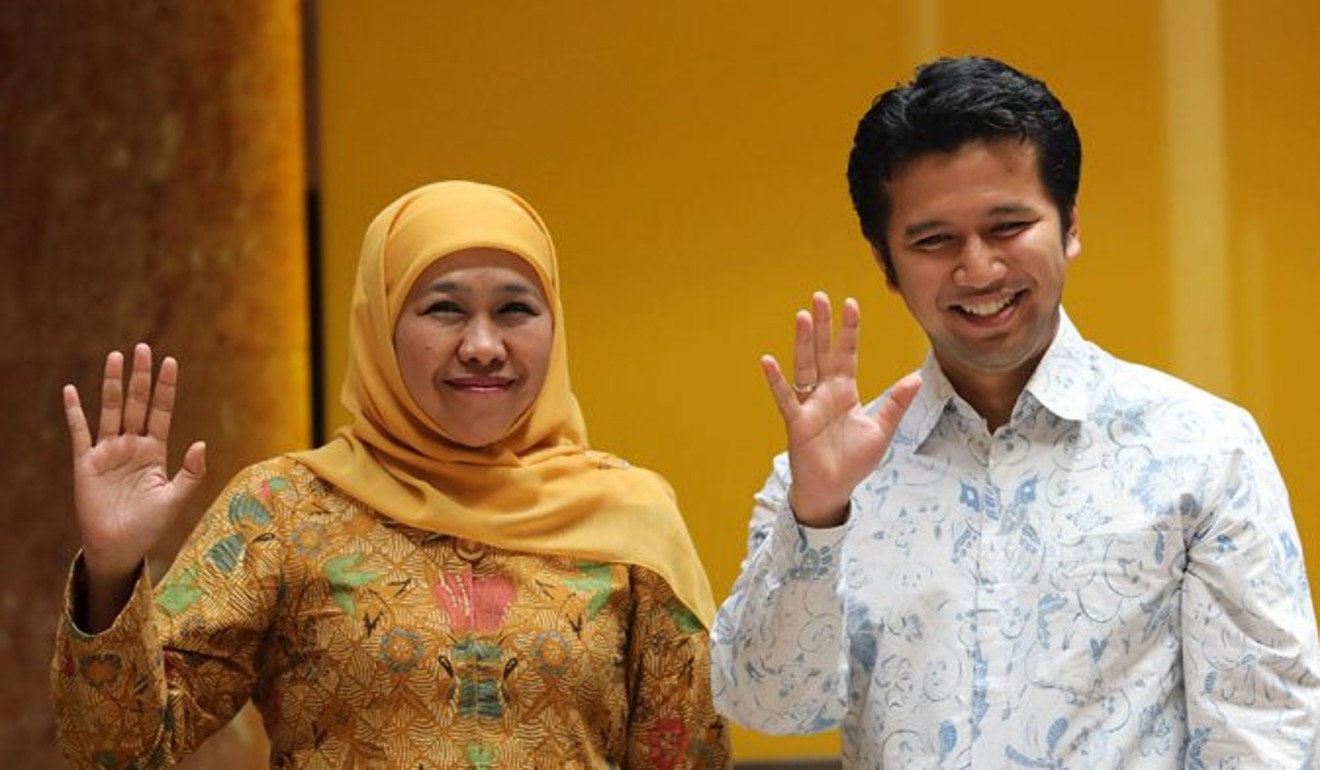 True to Indonesia's Byzantine politics, Emil, despite his relative youth, has already worked with most large parties.
In fact, to run in this election, he's had to go against the Indonesian Democratic Party-Struggle (PDI-P), which previously supported him.
And yet: "I don't believe in burning bridges because life is a big cycle – sometimes you're up, sometimes you're down. I truly respect the PDI-P. We're all fighting to preserve the values of Bung Karno (Sukarno), the first president of Indonesia."
The two gubernatorial candidates – Emil's running mate Khofifah Indar Parawansa and their rival Saifullah Yusuf ("Gus Ipul") are well-known to the point of voter fatigue. A former parliamentarian and minister, Khofifah will be able to pull the female vote from all her years as the head of the Muslimat, or women's wing, of one of Indonesia's main Islamist organisations, the Nahdlatul Ulama (NU). NU, unsurprisingly, is highly influential in deeply devout East Java.
Similarly, Gus Ipul should gain the support of most men, as he was formerly head of Ansor, NU's youth wing and is the nephew of the late Abdurrahman Wahid ("Gus Dur"). Gus Dur, in turn, was the grandson of the NU's founder and a former president.
They are both old, established figures who will be drawing from the NU base.
As such, it is the new faces – Emil and Gus Ipul's running mate Puti Guntur Soekarno (granddaughter of Sukarno) – who are providing the excitement.
It is intriguing to see Emil, born and raised in Jakarta, choose to enter politics. He presents a new model for ambitious young Indonesians, building political careers from the ground up and using the world outside Jakarta as a launching pad for their national aspirations.
Win or lose, Emil has been propelled to the spotlight.
And after that … who knows where this rising star could end up?
---
Karim Raslan is a well-known Southeast Asian commentator and columnist. Follow Karim on Twitter: @fromKMR | Instagram: fromkmr
This article is published in collaboration with Ceritalah ASEAN. It is also published in the South China Morning Post.
Disclaimer: All opinions expressed in this article are the author's own.