Now back in West Java with 36.7 million other Sundanese, this 28-year-old Muslim woman's experience living in predominantly Hindu Bali highlights the problems with divisive elections.
When Cindy was 15, she saw a killing in front of her school in broad daylight. A group of gangsters got into a fight and the victim, a young man only slightly older than her, was stabbed to death. No one lifted a finger to help.
"It was gangster business, you didn't interfere if you knew what was good for you", she explains.
By the time the police arrived, there was only a corpse.
"Moments like that make me remember what my mother told me: 'Trust in Allah."
Clutching her hot pink handbag, shuffling along in her pink trainers, clad in a denim jacket and black leggings, 28-year-old Cindy is a vivacious presence that fills the room.
We are sitting in a spacious, hipster cafe serving macchiatos and cheesecakes in Bandung, the capital of Indonesia's West Java province. Designed and constructed by the Dutch in the early 1900s, the city possesses a modernist 'de Stijl' vibe – something that has remained a hallmark for more than a hundred years.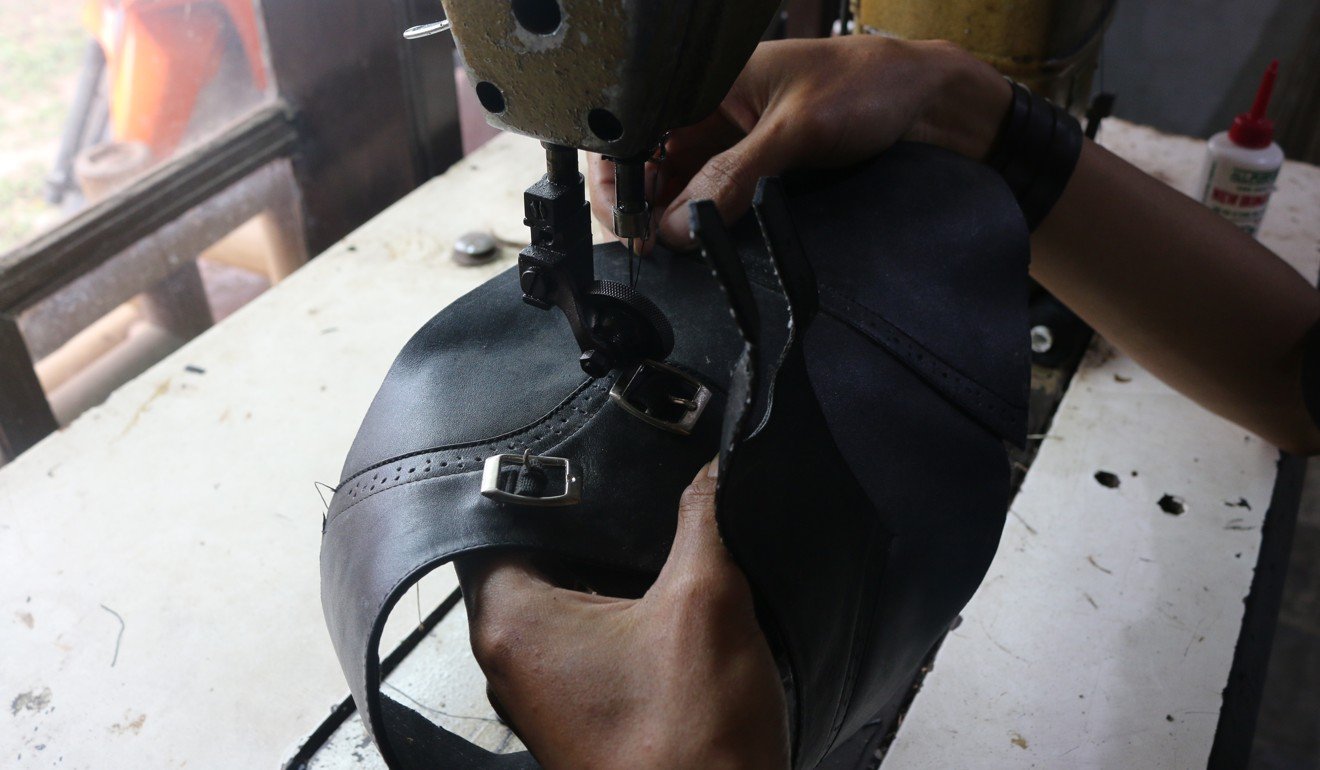 "Kopo, in South Bandung where I grew up was very different," Cindy continues as she looks around the stylish hangout. "It was a very rough neighbourhood. Of course, it's much safer now, but back then there were lots of small workshops and people working from home. My mother would tell me not to go out alone, or I would be kidnapped.
"We led an average life. My father was in the shoemaking 'home industry' and at one point was doing quite well, with six workers. The house was very lively then: workers chatting, always the sound of hammers, my father sitting in his chair and watching over the work.
"But there was a lot of rivalry, a lot of jealousy in the community. Once, there was a riot and people came banging on my door. My father was injured trying to protect us. He left the industry after that."
Perhaps because of this difficult background, Cindy's father pushed for her to be more "manly".
"I was a tomboy growing up! My father would dress me in Power Rangers T-shirts and long pants. He cut my hair short … I would climb trees and rough it out with the boys. He wanted me to be brave and strong."
Marvelling at her meticulously curated sense of style, I wonder out loud if her dainty look is a reaction to those years of "masculinity".
"Oh, for sure. For most of my life, my father would choose my clothes for me, where I could go, what I could do. When I went to secondary school, I became very naughty. I would get multiple ear piercings and listen to 'bad' music like Britney Spears. The school counsellor was so worried about me. My parents used to cry about my behaviour then.
"Of course, now, with my own children, I know how they felt. It's very important to me to raise my children to be God-fearing."
Cindy's husband works as a tattoo artist in Bali and owns a few outlets. The business is doing well. For a time, she lived with him there.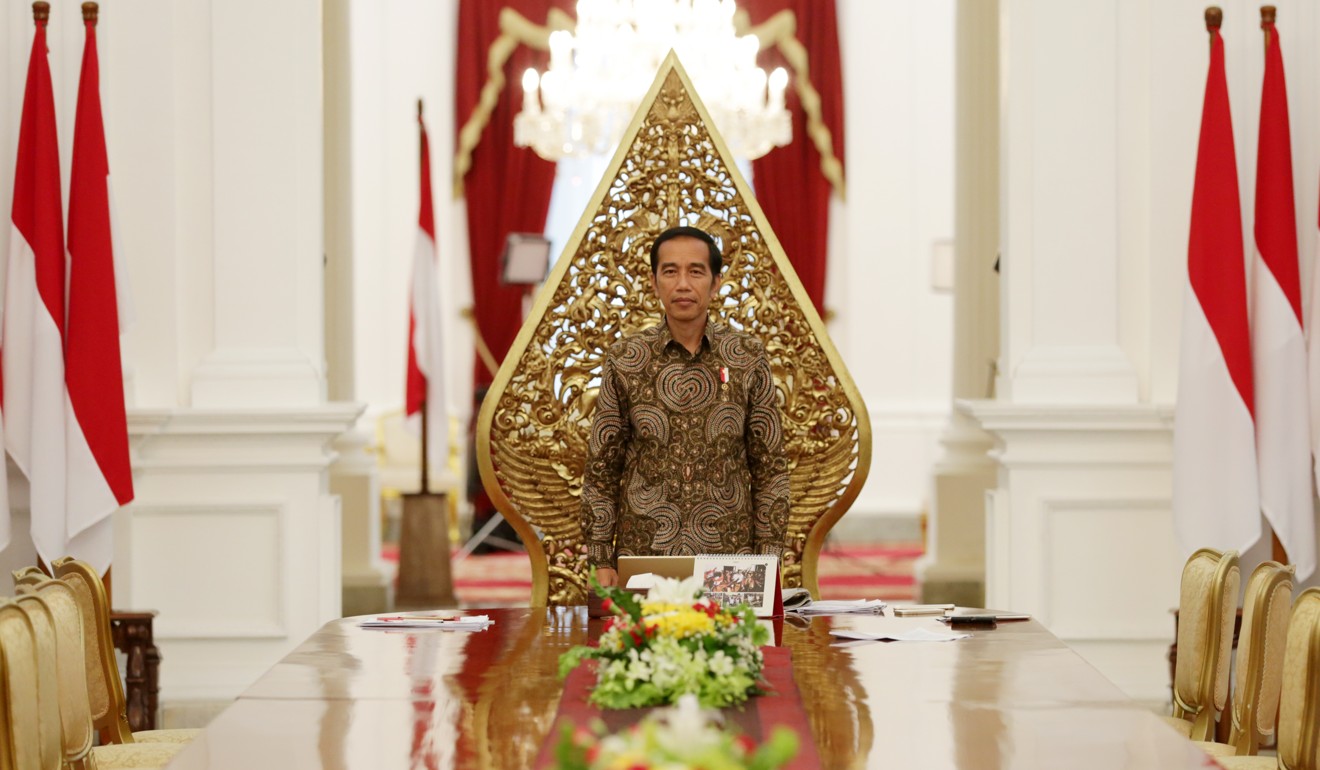 "I liked Bali a lot but it was difficult. My kids [eight and five years old] were growing up surrounded by unusual influences. Bali is so wild! Once, we were in McDonald's when a foreigner walked in wearing just a bikini!
"They were asking more and more questions. 'Why is that woman almost naked? 'Why does father have tattoos, isn't that haram?' Frankly, I didn't know how to answer."
Cindy moved back to Bandung with the children and she is much happier.
"Now, the kids can grow up speaking Indonesian and Sundanese instead of Balinese and learning the Koran instead of Hindu practices. I love Indonesia's diversity, but I want my children to know God and to be good Muslims."
Cindy is an ethnic Sundanese, part of a 36.7 million-strong community who dominate West Java. Indonesia's second-largest ethnic group after the Javanese, they are deeply devout Muslims.
Indeed, the Sundanese have long been the backbone of political Islam in the republic with political parties like the Prosperous Justice Party and United Development Party possessing deep roots in West Java.
Moreover in 2014, Joko Widodo, who won that year's presidential election, lost the province roundly to the former general, Prabowo Subianto of Gerindra.
Cindy is not too interested in politics.
However, she is a big fan of Bandung's mayor, Ridwan Kamil, an architect turned politician. Youthful and articulate – despite questions about his effectiveness on the ground – the Berkeley-educated leader is hoping to step up to the provincial governorship in 2018.
It is an ambitious move since he has forsaken his former supporters (including Prabowo) and embraced the president's cause.
Should he run for governor, many expect a repeat of the kind of ugly identity politics that marred the Jakarta polls earlier this year.
Indeed, there is growing concern that both the local government elections next June and the 2019 presidential polls will witness a heightened degree of religious and racial sentiment, as different understandings of the role of faith and ethnicity in public life boil to the surface.
Certainly, Cindy's difficulties as a Muslim living in predominantly Hindu Bali and explaining Indonesia's multicultural realities to her small children highlights the struggle with identity politics here, which is as potent as anywhere else.
The international media's focus on caricatures like the hardline Islamic Defenders Front belies how much religion matters to Muslim-Indonesians – especially the Sundanese.
There is a greater emphasis on religious observance. This in turn has placed greater pressure on the Bhinneka Tunggal Ika, or unity in diversity-style pluralism that has held the republic together.
Hence, Indonesia's current and would-be leaders must wisely manage these competing tensions, lest the fabric of this very promising nation be irreparably damaged.
Ordinary Indonesians like Cindy need leadership that will uplift and make them secure, rather than demagoguery that plays on fears and prejudices.
---
Karim Raslan is a well-known Southeast Asian commentator and columnist. Follow Karim on Twitter: @fromKMR | Instagram: fromkmr
This article is published in collaboration with Ceritalah ASEAN. It is also published on the South China Morning Post.
Disclaimer: All opinions expressed in this article are the author's own and do not necessarily reflect the views of the ASEAN Economic Forum.